I swear all these baby sales are going to make me go broke! I love Gymboree but not their prices, their regular price items although cute seem a little overpriced for me. So when I learned that they were having a sale I ventured on over to the site and scored some awesome pieces for the baby. I'm trying to think logical and buying things off season gauging what his size would be as close as possible. One thing I like about Gymboree's sizing is the range, so I ordered all 6-12 months that he should be able to fit this summer. Here's some items I ordered today (all cute for the summer and 4th of July- I like to plan ahead)
Regular Price $29.75; Sale Price $7.99!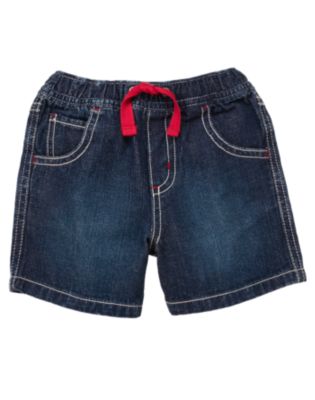 Regular Price $19.75; Sale Price $3.99!!!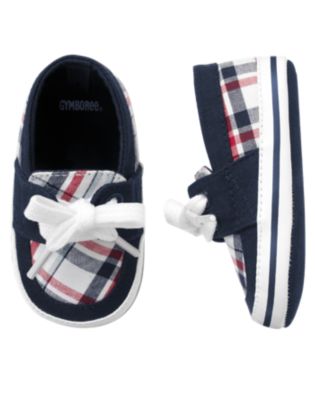 Regular Price $19.75; Sale Price $6.99!
So I wanted to get a few other items that were crab themed like this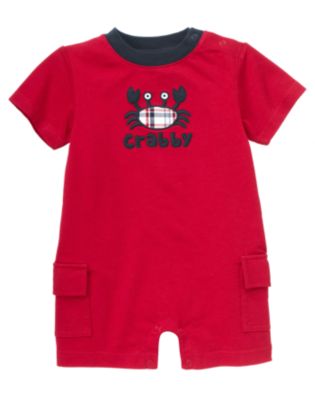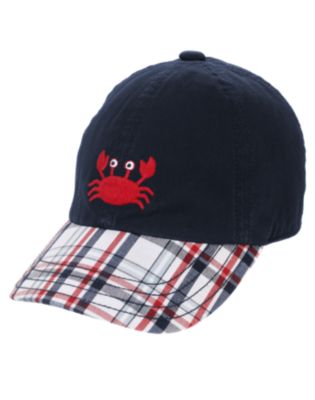 Too Cute! But when I asked my hubby if the liked them he said "Not really, I don't want people thinking my baby is "crabby" he might be a happy baby" I nearly died with laughter, it was the cutest craziest thing ever said. Don't men take things so literally! I explained the cuteness but he wasn't having it. Oh well! I am glad that I did get such great deals and I always try to buy things that can go with other outfits (I take pride in being a savvy shopper!) Oh and I must mention that shipping is only $5 right now which makes buying online even sweeter!